Overview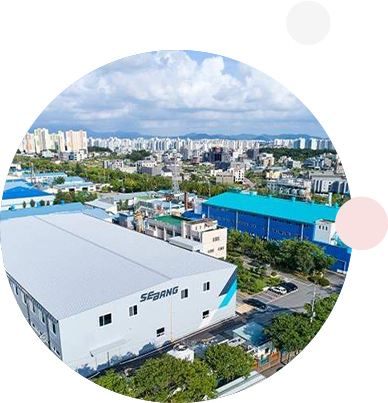 Sebang Industrial Co., Ltd., a global lead-acid battery parts manufacturer, was established in 1971 and produces 40 million square meters of PE isolation plates, a major component of lead-acid batteries, with the best quality and supplies them to battery manufacturers around the world as well as its affiliates.
Sebang Industrial Co., Ltd. has been making efforts to develop and mass-produce various types of battery separators (rubber, PVC, LE, PE), and succeeded in developing separators for lithium-ion batteries in 2007.
In addition, we are striving to provide the best value to customers around the world through customer satisfaction, quality satisfaction, and price satisfaction while laying the foundation for success as a global small and medium-sized company through continuous business innovation and expansion investment.
Sebang Industrial Co., Ltd. will do its best to become the best in the battery separator industry with constant research and development and decisive investment.
Thank you.