Overview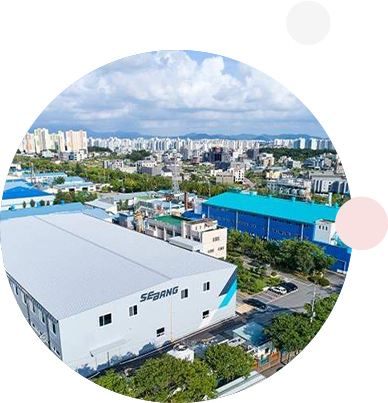 The world's leading Lead-acid battery component manufacturing company, Sebang Industrial Co., Ltd. was established in 1971.
We supply our main components, PE Separators and battery cases, not only to our subsidiary company, Sebang Global Battery Co., Ltd. but to vast number of battery manufacturing companies around the globe.
Sebang Industrial Co., Ltd. manufactures over 40 million ㎡ of PE Separators and more than 17 million sets of battery cases annually.
Based on advanced technologies, Sebang Industiral Co., Ltd. has been producing high quality PE Separators since the establishment of our factory in 1996.
Our company has been focusing on the mass production of various types of separators (rubber, PVC, LE, PE) for batteries and in 2007, we succeeded in self-producing separators for ion batteries.
We, Sebang Industrial Co., Ltd. will strive to do our best in order to become the top company in the battery separator industry through R & D and decisive investments.